Skip to Content
A Look At Bathroom Design Trends For 2016
bathroom remodel in Littleton & Durango is a great opportunity to upgrade your bathroom vanity, countertops, flooring, and fixtures. You don't have to do a full bathroom remodel to modernize your bathroom, improve its appearance, and upgrade your comfort. Take a look at some of the projected bathroom design trends for 2016 to get some great bathroom remodel ideas.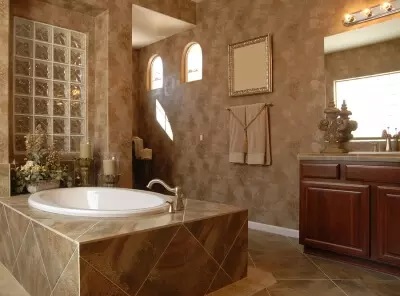 The most common bathroom design trends for 2016 bathroom remodels incorporate both function and luxury. Granite countertops are an increasingly popular choice, as homeowners have realized that granite is versatile, elegant, and available in an array of colors, patterns, and designs. Granite countertops are durable and very easy to clean and maintain, which makes them the perfect material for a bathroom vanity countertop. Soapstone countertops are also a popular choice for bathroom vanities for many of the same reasons. Soapstone countertops are functional, low-maintenance, and beautiful.
Functional and Stylish Bathroom Vanities
Upgraded bathroom vanities are a significant bathroom design trend for 2016. Homeowners want their bathroom vanities to be stylish, yet provide enough countertop space and storage for their needs. The most common bathroom remodel trends focus on frameless bathroom vanity cabinets, with a wood finish and a textured glass panel in the cabinet doors. Homeowners are choosing bathroom vanities with extra drawers and deep cabinets that provide functional storage without sacrificing style.
Juxtaposing Bold Colors and Patterns With Neutrals
2016 bathroom remodels won't purely focus on neutrals, but will juxtapose them with bold colors and patterns for a modern, surprising aesthetic. Homeowners are choosing to incorporate dramatic splashes of color into their bathroom accents and accessories, from the trim on the cabinets of their bathroom vanities, to strategically placed colored tiles in their flooring, showers, and backsplashes. This trend works especially well when these statement colors and patterns are paired with sophisticated neutrals, which are a timeless bathroom remodel idea. A successful bathroom remodel will combine the cool, elegant aesthetic of granite countertops or soapstone countertops with accents of bold textures, patterns, and colors.