Skip to Content
Onyx Countertops
Formed in caves, this precious stone brings a unique and dramatic look to any room. One of the most appealing qualities about this beautiful stone is that no two pieces are the same, ensuring your newly renovated kitchen or bathroom looks completely unique. Onyx countertops are available in a wide range of colors, making it easy to find the perfect one for your home.
Renovating your home is a great way to bring new life to existing spaces. You have many countertop options to choose from, making it hard to pick the right one. Onyx countertops are a wonderful and attractive alternative to other stone surfaces, giving your space a sleek, modern look.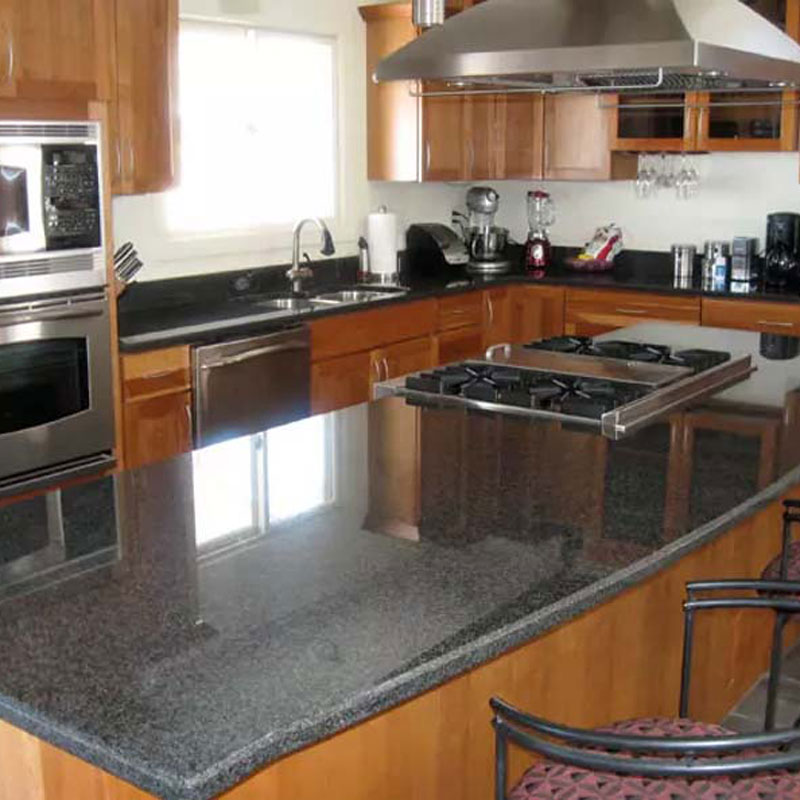 The Benefits of Onyx
One of the biggest benefits of installing onyx stone kitchen countertops is the stone's natural beauty. Each slab contains multiple colors, giving it a beautiful shimmer. If you have under-counter lighting, onyx is the perfect choice for your next countertop. The stone shimmers and shines when placed near a light, illuminating your home uniquely and beautifully. Onyx has a slightly exotic look to it, one that is perfect for modern homes. It works beautifully in kitchens with a monochrome color scheme because it adds a dramatic accent.
Onyx in Littleton and Durango
If you are searching for the perfect countertop for your kitchen or bathroom, or want to find the ideal backsplash, contact Rock Solid Custom Granite. We have a wide selection of countertop choices available to match the style you're envisioning for your home.
Our skilled team members will help you find the right counter for your needs, as well as provide you with detailed care instructions. We also offer free estimates, giving you the ability to better budget your renovation early on, without commitment.
Caring for Onyx
Whether you have installed onyx bathroom countertops or one in your kitchen, you need to know how to properly care for it to ensure it lasts. Onyx is a fragile stone, easily scratched and marked. Despite its delicate nature, caring for onyx is relatively easy. You need to be sure you wipe away any moisture on the counter immediately. Sealing your countertop is incredibly important to ensure longevity, as is using a stone cleaner on a regular basis. Never rely on commercial cleansers, as they can wear away the stone's natural shine.
Schedule Your Free Estimate Today