Skip to Content
Marble Countertops
Homeowners in Littleton and Durango have numerous choices when they are picking out their next natural rock countertop. There are multiple options available, including stunning countertops made from marble. Marble countertops are gorgeous, luxurious, and although they do require maintenance when cared for correctly, they will remain breathtakingly beautiful for many years. Buyers can choose from many different colors, styles, and shades. As a result, you can find the perfect counter no matter what the rest of your décor is like.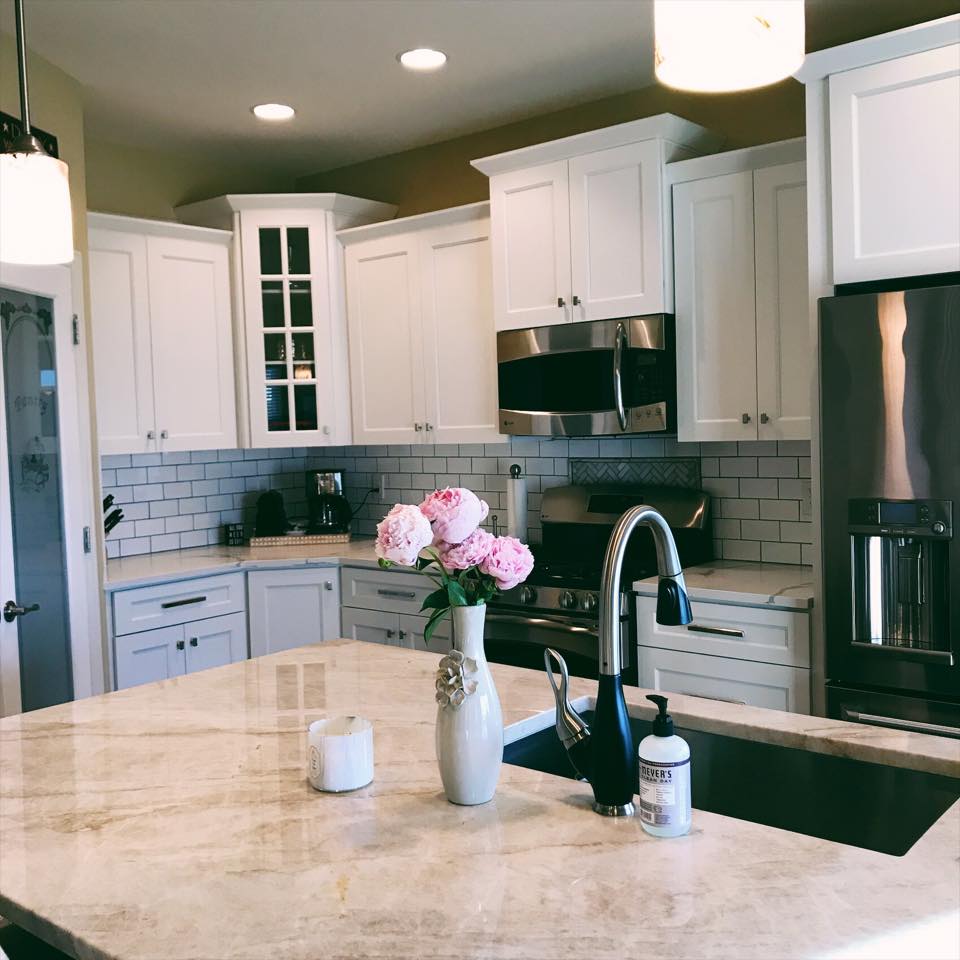 Benefits of Marble Countertops
There are numerous advantages to investing in marble counters. To begin with, they are visually striking. Thanks to the natural variation in the stone, countertops made from marble can be cut into a variety of shapes and patterns. This means that you can have unique, custom or elegant edgework done.
Another advantage to this type of surface is that it is durable. As long as you properly care for your counters, they should last for decades. Our countertops come with a warranty and sealing offers, giving you the peace of mind of knowing that your investment is protected.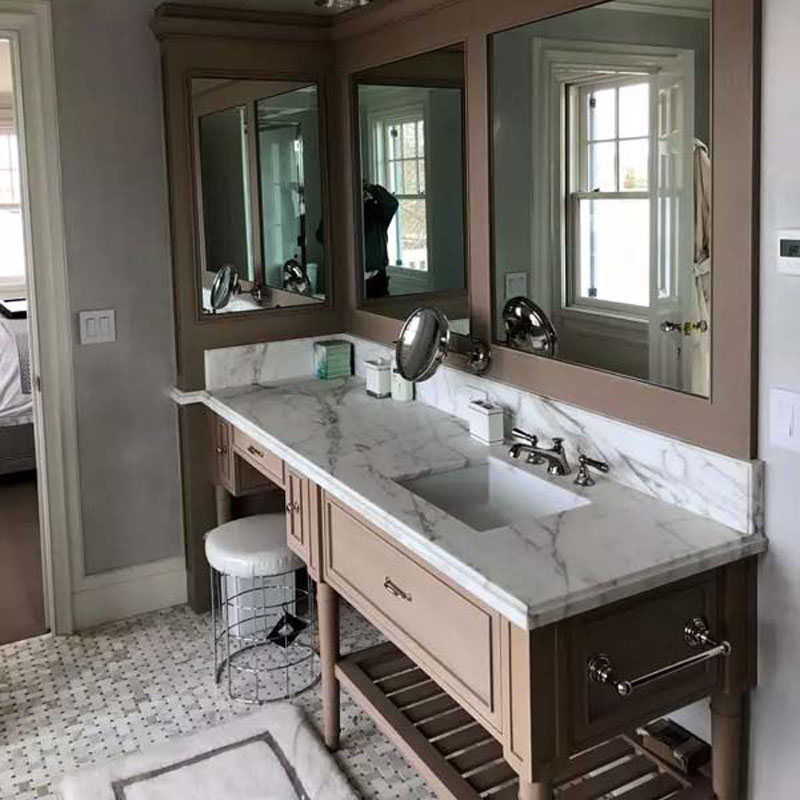 Marble Finishes
Another wonderful thing about marble is that it can come in two different finishes. Each one gives off a slightly different look. Honed finish gives the marble a matte look. Honed finish gives the marble a matte look. Marble with this finish is a bit less bright but does hide scratches. Polished finish is the one most people associate with marble. It gives your counters a beautiful, shiny look.
Cleaning Marble
The secret to long-lasting countertops is preventative care. This involves using coasters and heating pads under pots, pans, and glasses. It also means using high-quality cutting boards and wiping up any spills or messes immediately.
When cleaning your marble counters, you should be sure to use non-acidic cleansers. At Rock Solid Custom Granite, we recommend avoiding commercial solvents unless there are stains or hard-to-clean messes. For everyday messes, warm, soapy water and a soft cloth are perfect. In extreme cases, you may need to find a natural cleanser to remove built-up stains. If you find yourself in this position, make sure you purchase one that is made specifically for marble counters.
Customers who aren't certain which is the best way to proceed can contact our showroom to find out more about recommended cleaning techniques.
If you want to learn more about your countertop options, visit us at Rock Solid Custom Granite. We have a wide selection of marble countertops available. Our knowledgeable and friendly sales associates are happy to help you find the perfect marble kitchen countertop or bathroom countertop for your home. We are also happy to offer all customers a free estimate. Give us a call or visit us in store today to find out more about how we can help you.
Schedule Your Free Estimate Today