Skip to Content
Rock-Solid Services for Your Home Improvement Project
Redesigning aspects of your home is exciting, but it's also a massive challenge. If you've ever taken on a home improvement project before, you know just how difficult it can be to sync up all the moving parts. But when you work with Rock Solid Custom Granite, we'll ensure your project goes seamlessly. We specialize in a range of residential and commercial services, including installing stone countertops, backsplashes, fireplaces, wall cladding, outdoor entertainment spaces, and much more. Our team is dedicated to serving communities with our top-tier expertise.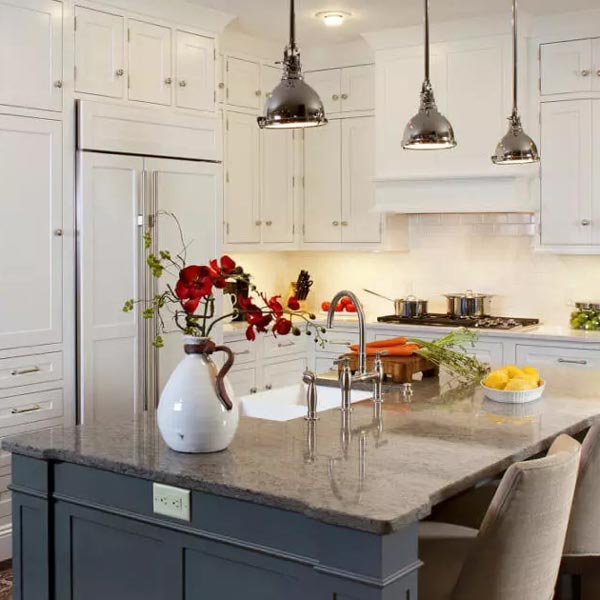 Our Reliable Process
Every home improvement project is different, and we approach each customer with the attention to detail they deserve. However, we also believe it's important that you know what to expect from the design and installation process. After you reach out to us with your ideas, we'll kick off the following rock-solid process:
Our team will create a rough sketch of your space and label dimensions.
You'll receive a cost estimate for your approval.
You'll select your favorite materials from our slab yard or from our wholesale suppliers.
Once you've made a 50% deposit, we'll create a template with confirmed measurements.
We'll set you up with an install date and time. Typical timeframes take place within two to three weeks.
Our seasoned team will take care of the entire installation process, including sealing. Final payment is due at the time of installation.
Going Beyond Custom Countertops
While Rock Solid Custom Granite is known as a granite countertop company, our range of services goes far beyond just the kitchen and bathroom. Our team is proud to serve customers across the front range and four corners in Colorado.
Standing Out as a Top Granite Countertop Company
At Rock Solid Custom Granite, we strive to be among the top granite countertop companies in Colorado. Our services are geared toward local residences, builders, multiple housing units, hospitality, hospitals, and hotels, and we're dedicated to 100% customer satisfaction. Our team is proud to serve customers in Durango, Telluride, Silverton, Cortez, and Pagosa Springs.
Custom Kitchen Sinks
We offer Quartz composite sinks for a $300 upgrade fee. The German made quality sinks are heat, stain and scratch resistant. Purchase all of your bathroom vanity sinks from us as well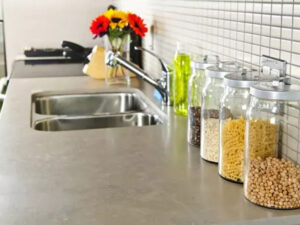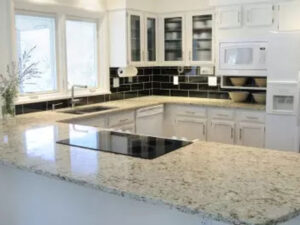 Schedule Your Free Estimate Today