Skip to Content
Custom Countertops in Littleton & Durango, CO
Does your kitchen need a fresh new look? Perhaps your bathroom is starting to show its old age. When your home needs new life, consider updating your countertops. At Rock Solid Custom Granite, we specialize in custom countertops and natural stone options. However, there's a world of options out there when it comes to stone countertops, and it can be difficult to sort through all the noise. When you work with our team, you'll get the expert guidance you need to take on the selection and installation processes. Get the details on our custom countertop services.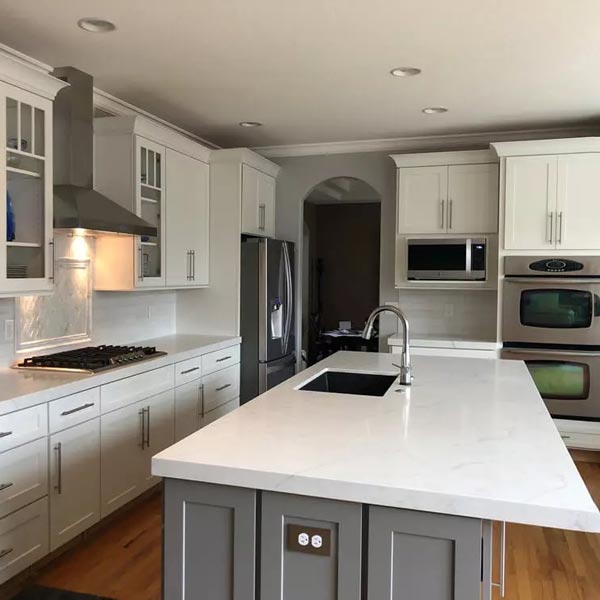 Working With Trusted Suppliers
At Rock Solid Custom Granite, we're proud to work with reputable stone suppliers. If you find a brand's products in our inventory, you can count on quality, no matter what. Here are some of our trusted suppliers:
MSI International Granite/Quartz
Arizona Tile Della Terra Quartz
Granite Imports
The Stone Collection
Arizona Tile
Cambria
Silestone
Caesarstone
Luxurious Natural Stone Options
The first step is to choose a material that stands out to you. We have several different types of stone available in our slab yard. Take your pick from these popular choices:
Granite
Granite is the number-one countertop material for a reason. This natural stone is durable, stain-resistant, and comes in hundreds of colors.
Soapstone
If you're looking for something understated or vintage, opt for soapstone. This material is heat-resistant and develops a darker, richer color over time.
Travertine
We often recommend travertine for bathroom vanity and flooring applications. Travertine is durable and sometimes contains unique fossil imprints.
Marble
Marble is the gold standard in elegance. While it's not as durable as granite, marble can stand the test of time with proper care and maintenance.
Onyx
Onyx may not be the most common countertop material, but it offers gorgeous bands of color and looks stunning when backlit. We suggest using onyx in the bathroom or bar areas.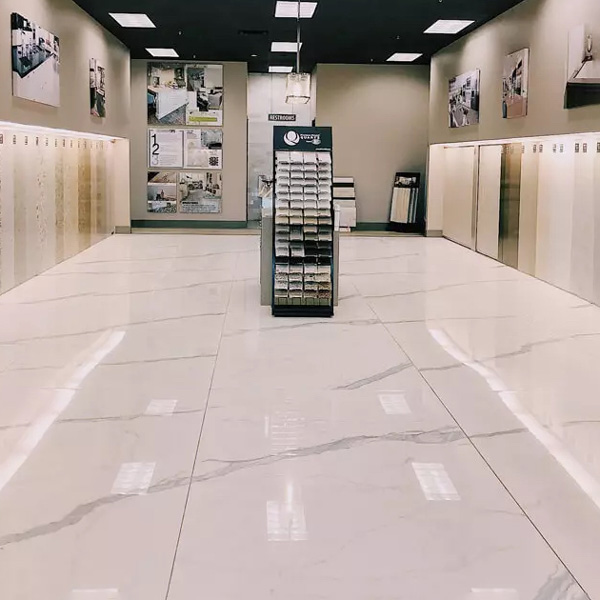 Opt for a Durable Quartz Countertop
In addition to natural stone products, we also stock an array of quartz slabs. These slabs are made from natural quartz and manufactured resins and pigments to create an incredibly durable material. Each manufacturer adds a little something special to their products, but generally, you can count on the following benefits of quartz:
Wide variety of colors
Low maintenance
High durability
Lots of textures and patterns
Kitchen and Bathroom Countertop Experts
Elevate the aesthetics and functionality of your home with Rock Solid Custom Granite's exceptional custom countertop installation services. We are the premier destination in Durango and Littleton, CO, and surrounding areas for clients who seek to create a personalized and stunning space. Our skilled craftsmen specialize in bringing your vision to life, utilizing high-quality materials and precise techniques to deliver exquisite results. Whether you desire the timeless elegance of rock-solid custom granite, quartz's sleek sophistication, or marble's unique charm, we have the expertise to turn your dream into a reality. Discover the possibilities and elevate your space today. Contact us for a complimentary consultation and take the first step towards transforming your home into a masterpiece.
Contact Rock Solid Custom Granite Today
Rock Solid Custom Granite is dedicated to delivering exceptional custom countertop installation services in Durango and Littleton, CO, and beyond. Our commitment to excellence, combined with our extensive range of high-quality materials and meticulous craftsmanship, ensures that your space will be transformed into a work of art. From concept to completion, our team will work closely with you, providing expert guidance and attention to detail to bring your vision to life. Whether you're looking for custom kitchen countertops or custom bathroom vanity countertops, we have the expertise and passion to exceed your expectations. Contact us now to schedule a consultation and embark on a journey of transforming your home with our exquisite custom countertop installations. Elevate your space and create a lasting impression with Rock Solid Custom Granite.
Schedule Your Free Estimate Today