Skip to Content
Comparing Quartz and Granite Countertops
If you're looking for unique kitchen or bathroom ideas near Littleton or Highlands Ranch, you should consider installing new granite or quartz countertops. Both granite and quartz are popular countertop materials, and each one has its pros and cons. Here is a look at the similarities and differences between quartz countertops and granite countertops.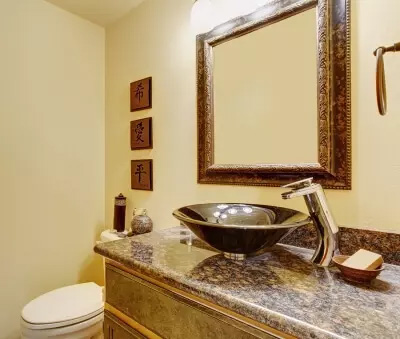 The Benefits of Quartz Countertops
Quartz countertops are manufactured from a mixture of crushed quartz and resin. You can choose a countertop material from a variety of different colors, textures, patterns, and designs, so it's easy to make your kitchen countertops fit within your overall plan for your kitchen remodel. Quartz countertops are as strong as granite countertops, but quartz is more flexible. Because quartz is non-porous, it is more stain-resistant than granite and requires no sealants and less maintenance. Quartz is often less expensive than granite since it isn't a natural rock and the manufacturing process is not incredibly complicated.
The Benefits of Granite Countertops
Granite countertops are natural stone countertops. They are quarried from the earth in large chunks, and are cut and polished into a custom shape for your countertops. Granite countertops are incredibly strong, durable, and stain-resistant when they are properly sealed. Because granite is a natural stone, there will be variances in color, pattern, and texture from one piece of granite to the next. This can make your kitchen countertops unique and interesting looking. Granite is more expensive than quartz, and thicker slabs of granite are more expensive than thinner ones. If you're undergoing a kitchen or bathroom remodel in anticipation of selling your home, granite countertops will probably make your home more attractive to potential buyers than quartz countertops will.
What They Have in Common
Both granite and quartz countertops can be a valuable element of a kitchen remodel or bathroom remodel. While there is a cost difference, both countertop materials can increase the resale value of your home if you choose to sell. Both countertops are durable and long lasting with the proper care and maintenance. They are also both sophisticated, elegant, and beautiful.