Skip to Content
How to Choose a Color for Your Granite Countertop
If you are remodeling your kitchen countertops or bathroom vanities with granite in Littleton, it's important to remember a few guidelines before settling on a color. Selecting the right granite for your countertop can pull together the hues and features of your kitchen or bathroom and help you get the most out of your investment.
What to Know About Choosing Granite Colors for a Kitchen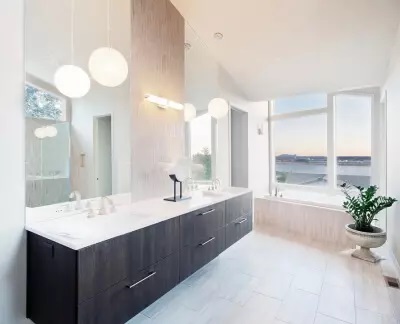 Visit Showrooms
When choosing the type of granite that you'd like for your new countertops, it can be tempting to browse samples and study pictures online from the convenience of your home. Unfortunately, it's difficult to capture every shade and color in a type of stone through photography. You'll get a much better impression of the stone's appearance by seeing it in person. When viewing the types of granite, be sure to look at full slabs instead of just samples. One type of granite can vary greatly in color, and a single slab can contain a variety of hues and patterns.
Consider the Space
Before you head off to a showroom, you will want to gather everything you can to represent your kitchen or bathroom space. Bring samples of your wall paint, cabinet finish, flooring, appliances, and hardware, and take pictures of anything that you can't carry a representation of so you can remember it. Taking these with you as you peruse all of the granite color options will help you make the best choice for your bathroom or kitchen's color scheme and range of textures.
Factor in Lighting
When viewing granite in a showroom or yard, the environmental lighting can make one color appear perfect for your needs. Before making a decision, consider the amount of natural light that your kitchen or bathroom gets. A dark granite countertop in a room without much light can lose some of its appeal and depth of color. Reserve dark granites for rooms with abundant light, and go for lighter shades of granite, or ones with a good amount of gold or white flecks, for spaces that are less bright.