Skip to Content
Kitchen Design Tips For Serious Home Cooks
If you're a serious home cook, a kitchen remodel in Littleton is a valuable opportunity to maximize space and improve your kitchen's functionality. As you embark on your kitchen remodel, you should focus on kitchen ideas that elevate your kitchen's design and function to meet your needs, without sacrificing beauty or quality. Here are some great kitchen design tips for your kitchen remodel that combine stylish and functional kitchen ideas.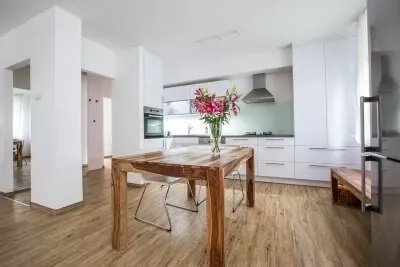 Develop a Cook-Friendly Kitchen Design
One of the primary goals of your kitchen remodel should be to develop a kitchen design that works for your personal cooking style. A cook-friendly kitchen design will make your cooking experience more convenient, comfortable, and user-friendly. To do this, utilize kitchen ideas that increase your storage space and food prep space, and decrease your need for kitchen maintenance. A great place to start is by installing low-maintenance kitchen countertops and a kitchen island.
Install Durable, Low-Maintenance Kitchen Countertops
The more often you use your kitchen, the more cleaning and maintenance you'll need to do to keep it beautiful and functional. You can minimize your need for kitchen maintenance by installing natural stone kitchen countertops. Granite, quartz, and soapstone countertops are the most cost-effective kitchen countertop material. Because they are sealed to prevent stains and don't easily crack, chip, or break, they are low-maintenance and incredibly durable. They are available in a variety of colors, patterns, and designs, so it's easy to choose new kitchen countertops that fit in with your overall kitchen design.
Use a Kitchen Island to Upgrade Kitchen Storage and Food Prep Space
Your kitchen remodel should improve your existing kitchen design to afford you more kitchen countertop and storage space. You can use a kitchen island to fulfill both needs. A kitchen island provides extra kitchen countertop space for food prep, while also providing more storage space within its cabinets and drawers. If your kitchen island has natural stone kitchen countertops, like granite, quartz, soapstone, or marble, you'll be enhancing the beauty of your kitchen design while improving your kitchen's functionality.