Skip to Content
Transforming Your Bathroom
With a properly designed bathroom, this essential space will be an inviting sanctuary during your daily routine. When you are planning a new bathroom remodel, it is a great idea to research different bathroom ideas. Bathroom vanities are among the most essential spaces of your bathroom. When you install new bathroom vanities and other fixtures, you will completely transform the look and feel of your bathroom. A company offering bathroom vanities in Littleton can help you create the beautiful bathroom that you have always wanted. To help you get started on your bathroom remodel, here are some home improvement ideas for transforming your bathroom.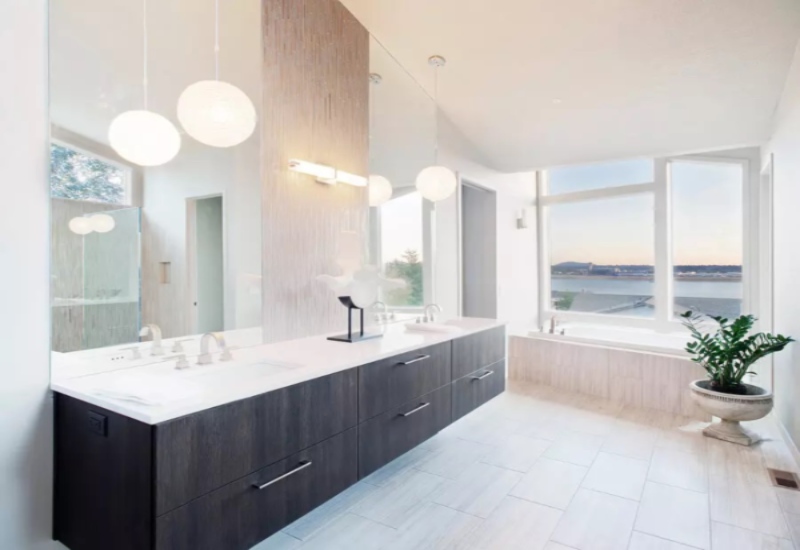 Install Back to Back Vanities
When you are creating a bathroom for a master suite, is important to make sure that the his and hers sink areas provide ample storage space and privacy. One way to create a unique and functional space in your bathroom is to install back to back vanities. By placing each bathroom vanity on one side of a wall, you can create a designated toiletries space for each person.
Consider Family-Friendly Features
If you have a growing family, it is important to make sure that each member of your family is able to easily access the bathroom sink. To make a bathroom vanity that is appropriate for your little ones, you may want to incorporate a built-in stool in your shelving design. As your children grow up and get taller, the stool can be transformed into additional storage space for your bathroom.
Explore Countertop Materials
While granite is a popular choice for kitchens, granite countertops are also a highly functional and attractive choice for your bathroom. When you install a granite countertop in your bathroom, you can cut down on your overall bathroom maintenance. With hundreds of granite colors to choose from, you can also select granite counters that perfectly complement your plumbing fixtures. With the right counters, you are sure to be pleased with your brand new bathroom space.