Skip to Content
Understanding How Granite Countertops Work
When you are seeking an incredibly durable and beautiful surface for your kitchen or bathroom, you may want to consider upgrading your countertops with a new granite installation. Granite countertops offer exceptional beauty, and are a smart investment for any home improvement project. With the help of a company specializing in granite in Littleton, you will be able to select new kitchen countertops that are the perfect complement to your home's interior design. Since granite is source directly from the earth, many amazing steps go into the process of forging new granite countertops. Read on for an overview of how granite countertops make the trip from the quarry to your home.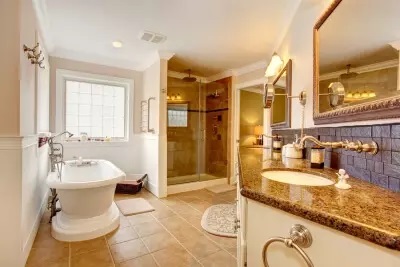 The Composition of Granite
Granite is a natural material that is forged deep under the surface of the earth. Typically, granite is composed of a few primary minerals that are bonded together to create crystal structures. The main mineral in granite is a substance called quartz. Along with quartz, granite may also contain other minerals, such as feldspar and mica. Every slab of granite has a different composition of minerals, making each granite countertop unique.
The Granite Mining Process
Before a granite countertop can be installed in your home, the granite itself must be mined from quarries. During the mining process, granite is blasted, mined, and chiseled out of the earth. Each granite slab is typically around 4 to 5 feet in length when it is released from the quarry. Once the larger slab has been mined, it will be cut down and polished to create a countertop design.
Transforming Granite Into Countertops
In order to create beautifully polished countertops that are suitable for the home, raw granite must be honed using special tools. A professional countertop craftsman will spend hours polishing the surface of the granite and shaping it into the precise dimensions that are needed for your kitchen or bathroom space. Once the granite has been polished and cut, it will be sealed so that is protected from scratches and stains.