Skip to Content
Your Options For Bathroom Countertop Materials
When you are conducting a bathroom remodel near Littleton, you have many decisions to make, including practical considerations and aesthetic choices. Before considering more exotic bathroom ideas like jacuzzis or vintage soaking tubs, you need to select a material for one of the most fundamental elements in your bathroom: the countertops. The countertops, along with the floors and walls, are among the most visible items in any bathroom. Popular materials include: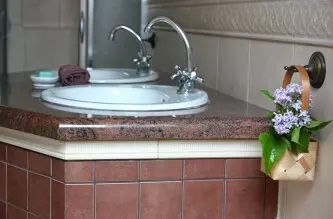 Quartz
While granite is beautiful, it is also difficult to install, since it is so heavy. Even homeowners with significant do-it-yourself home improvement experience should leave granite installation to professionals. If you want to do most of your bathroom remodel yourself, select from the wide range of quartz countertops available. The color options are much more versatile, and quartz tends to have a more uniform look than granite or other natural stones.
Granite
Granite countertops are the most luxurious, high-end countertop option available to you in your bathroom (and in your kitchen as well). This stone provides unparalleled natural beauty and durability, and it lasts even longer in the bathroom than in the kitchen. Since there's no chance of cracking bathroom countertops with heavy pans or staining them with sauces, they suffer much less wear and tear. After the initial sealing, you don't have to treat granite bathroom countertops again for at least three to five years.
Soapstone
Soapstone countertops are a great option if you want a completely natural material but don't like the look of granite, or if you want to keep your remodel within a certain budget. Soapstone is a non-porous material, and in fact it is denser than marble or granite. It is also naturally stain-resistant, so you don't need to treat or seal it in any way. The main drawback of sandstone when compared to other countertop materials is that it is only available in shades of grey. You will need to plan your bathroom color scheme accordingly if you choose this countertop material.