Skip to Content
Use the Form Below for Your Free Estimate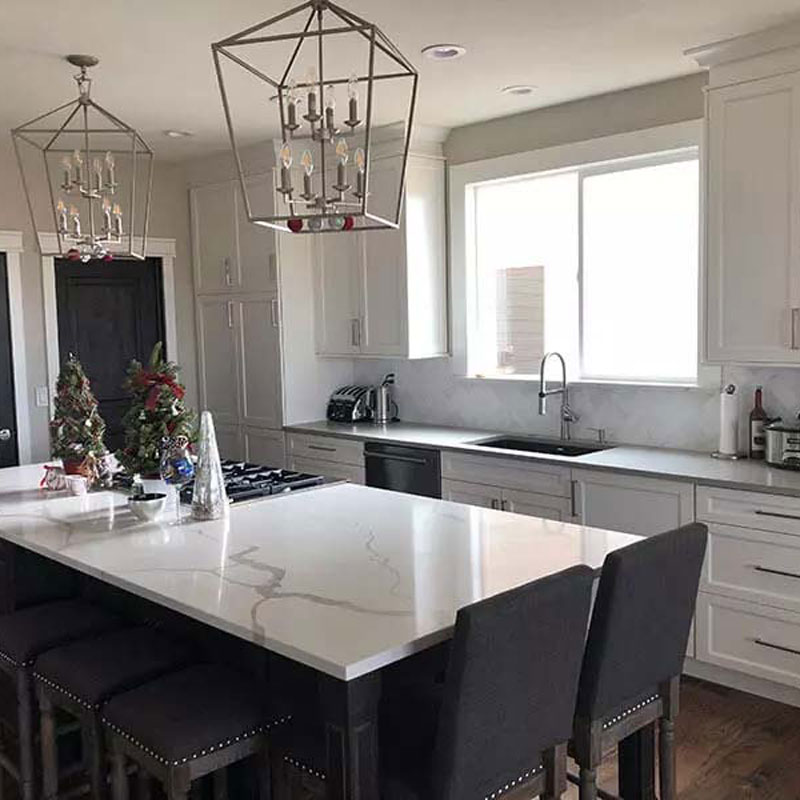 Driving Directions
From the north, head south on US-85 S/S Santa Fe Dr. Exit toward Titan Pkwy. and turn right onto Titan Pkwy., then take your first left onto Titan Park Cir. Take your next left onto W Titan Rd., then turn right at the first opportunity onto Titan Ct. We will be on your left just after you pass W Titan Rd. on your left.
From the south, drive north on US-85 N/Santa Fe Dr. and take the exit toward Titan Pkwy. Turn left onto Titan Pkwy., then turn left onto Titan Park Cir. in 0.3 miles. Take your first left onto W Titan Rd., then your first right onto Titan Ct. to find Rock Solid Custom Granite on your left in 0.2 miles.
The leading source for stunning natural stone countertops and cabinets in Littleton, Rock Solid Custom Granite can help you turn your boldest vision into reality. Crafted to flawlessly complement and elevate your existing design theme, our countertops and cabinets are available in diverse materials and styles, so you can enhance the look of your home and raise eyebrows for all the right reasons.
Countertop Options
Enliven the look of your bathroom, kitchen or laundry room with the Denver metro area's widest selection of natural stone countertops. Providing an inspiring, near-spiritual connection to nature, natural stone transforms a home into something truly special. If you're looking for natural stone or elegant granite countertops in Littleton, Rock Solid Custom Granite is the only name you need to know.
Select from a nice variety of stones including:
Modern technology allows our experts to harness the beauty of magnificent minerals such as quartz to create dramatic kitchens and bathrooms that inspire and impress.
Choose custom quartz countertops made by:
We also work with many of the region's premier stone suppliers, allowing us to craft stunning, durable countertops that stand the test of time. We can match your unique needs with the perfect product, whether you need understated elegance, practical durability or a stunning finish.
We've developed partnerships with some of the most celebrated local suppliers, including:
These partnerships allow us to provide an incredible amount of natural and resin-based color options in countertop rock. Whatever your individual preferences, whatever your color scheme, we can provide a natural stone or intriguing quartz blend to turn your dreams into reality.
Whether you are looking for custom countertops in Littleton or an ideal bathroom countertop in the Denver metro area, Rock Solid Custom Granite can provide flawless measurement, cutting, installation and finishing to ensure the right fit and right look for your unique design scheme.
Why Choose Us?
With so many options available, you can find a unique look that suits your individual style, while living up to the demanding requirements of your daily life.
Dedicated to customer satisfaction, Rock Solid Custom Granite has earned a reputation for being the premier granite counters company in Littleton and the entire Denver metro area. Our experienced designers and installers will work with you to craft flawless cabinets or countertops that perfectly suit your home's unique style and needs.
Let us transform your interior spaces from ordinary and outdated to extraordinary and exquisite. Request a 100-percent free estimate today and start living in the beauty you deserve.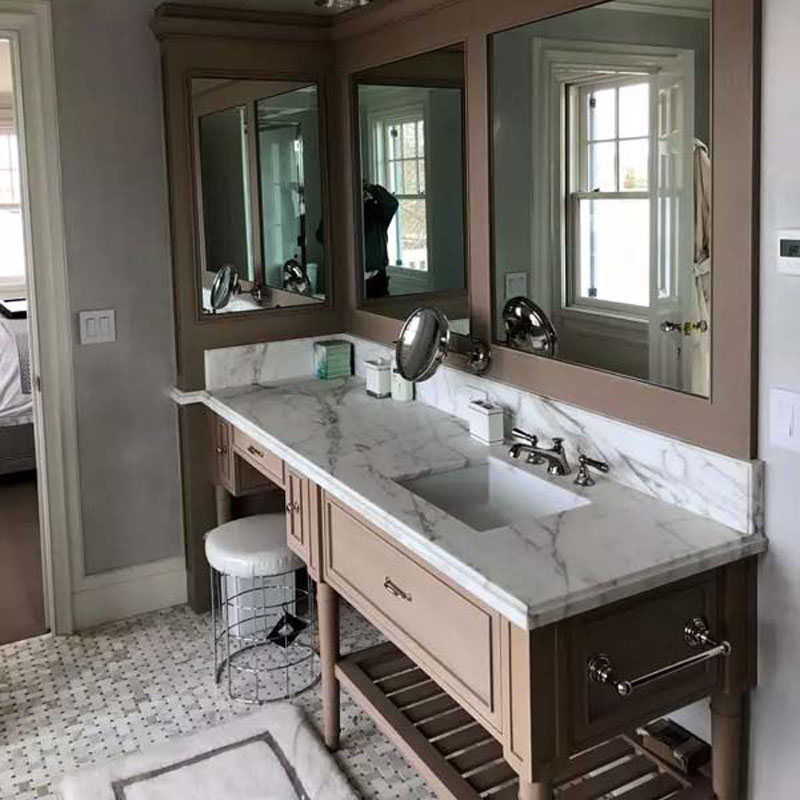 Cabinets in Littleton, Colorado
Your go-to source for cabinets in Littleton, Rock Solid Custom Granite can take your kitchen to another level. We can also build stylish, functional cabinets to help solve display, storage, and space challenges in other parts of the home, including:
Media Centers
Closets
Bathrooms
Family Rooms
Home Offices
This won't just add function and convenience to your home; it will help increase property value. Beautifully designed to seamlessly blend with your home's unique décor, our elegant cabinets don't just hide televisions and store dishes; they elevate the look and feel of a home. Our skilled designers start with your existing space and work with you to select your ideal storage solutions with no wasted areas.