Skip to Content
How Thick are Quartz Countertops?
Quartz countertops have gained popularity for their beauty, durability, and low maintenance. One of the critical aspects to consider when you purchase a quartz countertop is its thickness. In the US, the standard thicknesses range from ¾ inch to 1¼-inches. The thickness is not just a matter of aesthetic choice but also influences functionality and installation.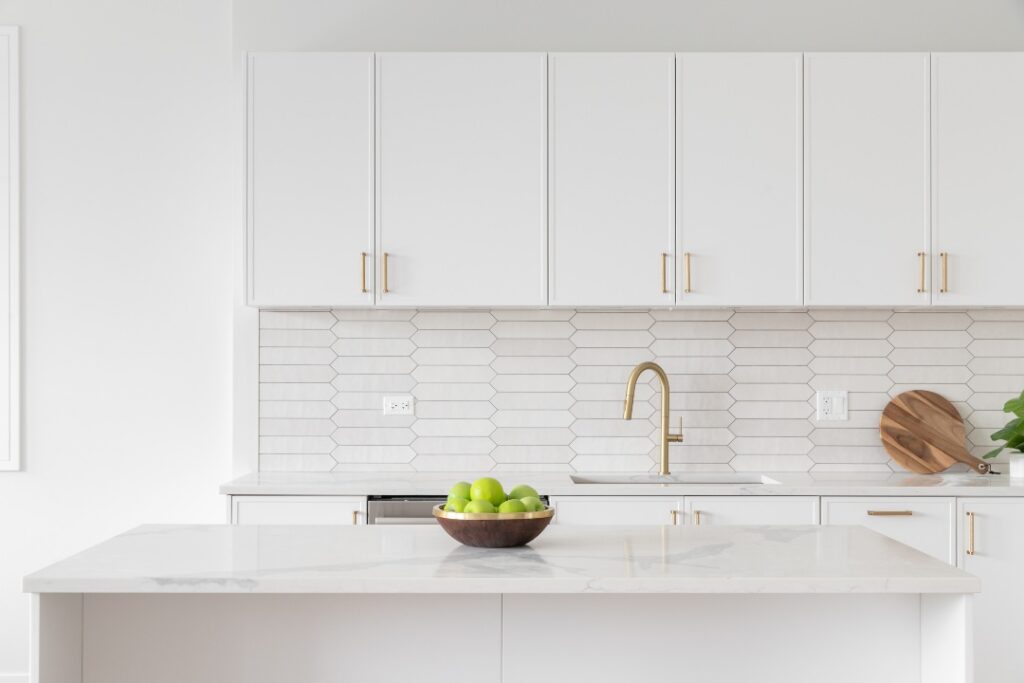 Standard Thickness Options
Extra Thin – ¼ to ½ inch
This is the thinnest option, usually reserved for vertical applications like backsplashes or wall panels. It's lightweight and easy to handle, but not recommended for areas of high impact such as countertops, as it's more susceptible to cracking or chipping.
Standard – ¾ inch
A countertop with a ¾ inch thickness offers a balanced combination of durability and ease of handling. It's strong enough for most residential bathroom applications.
Thick – 1¼ inch
Countertops that are 1¼ inch thick are the most durable and frequently selected for high-traffic or commercial areas. The added thickness provides a luxurious appearance.
Pros and Cons
Extra Thin
Pros – Lightweight and suitable for vertical applications
Cons – Not ideal for horizontal applications.
Standard
Pros – Versatile, strong enough for general home use.
Cons – May require some additional support.
Thick
Pros – Highly durable, luxurious appearance, no need for additional support for unsupported overhangs up to and including 12".
Cons – Heaviest option.
Conclusion
The thickness of your quartz countertops is a critical decision that impacts both functionality and aesthetics. While thicker countertops offer superior strength and elegance, thinner slabs may be more suitable for specific applications and budget considerations. When shopping for quartz countertops or wall cladding, make sure to weigh factors like resilience, weight, cost, and where you intend to install the quartz before making a final decision.
Who to Call
For any questions about stone countertops or wall cladding, check with the experts here at Rock Solid Custom Granite. We are your go-to source for top quality stone countertops in the Denver Metro and Four Corners areas, with locations in Littleton and Durango. We take pride in offering exceptional goods and services tailored to your budget and your individual needs. Our end-to-end services include in-house stone fabrication and installation, ensuring a seamless and simplified remodeling experience. From the moment you choose your stone to the final installation, we're with you every step of the way. You're even invited to schedule a time to visit our shop to monitor your project's progress.
To learn more about our company and our products, or to schedule a consultation, contact us via our website or gives us a call. In Littleton (Denver Metro) dial 720-800-4403, and in Durango (Four Corners) dial 970-459-5982.