Skip to Content
Is Quartz the Right Choice for Your Kitchen Makeover?
If you are seeking a luxurious and durable alternative to granite countertops, now may be the time to start thinking about a quartz countertop installation. Quartz countertops have become all the rage in modern homes, and many interior designers choose quartz counters for their incredible resilience and style. A company that builds quartz countertops in Littleton will be able to fabricate a custom quartz countertop slab for your new kitchen. Read on for some factors to consider when you are deciding whether quartz is right for your kitchen makeover.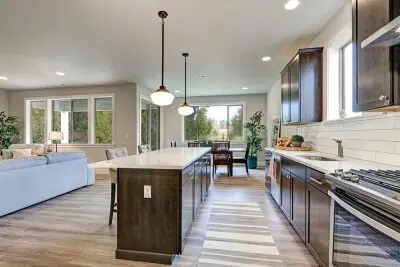 You Are Seeking a Unique Color Combination
One of the advantages of a quartz countertop is that this material is available in a wide array of color combinations. Since quartz countertops are man-made, they can be specifically engineered to combine gorgeous shades of earthy neutrals and bright bold hues. To find a countertop that specifically matches your new kitchen's color palette, you may want to explore all of the quarts countertop colors that are available at your local showroom.
You Want to Avoid Stains and Scratches
Quartz countertops are incredibly resistant to scratches, stains, and other blemishes that can occur during daily kitchen activities. In fact, quartz countertops are even more stain-resistant than comparable stone products, such as granite. As a non-porous material, quartz naturally resists liquid messes and stains. To clean your quartz countertop, all you will have to do is wipe it down with a damp cloth.
You Are Seeking a Custom Countertop Shape
When you work with a custom countertop manufacturer, you will have the ability to create quartz countertops that are cut specifically to match the layout of your kitchen. Whether you are planning on installing a kitchen island, or you are seeking custom shapes for your main kitchen counters, your fabricators will be able to create a countertop shape that is tailored specifically to your needs. After reading about the benefits of quartz countertops, you will be ready to start the design and installation process.