Skip to Content
Selecting the Right Hue of Granite for Your Countertops
New granite countertops in Littleton can be just what your kitchen design needs. It is important to realize, however, that granite comes in many different hues and patterns, so be sure to survey your options to choose the type that best compliments your home design. Whether your granite countertops are bright, dark, or vibrant and bold, you can use these fixtures to transform your living space. Keep reading if you would like some help in selecting the right hue of granite for your countertops.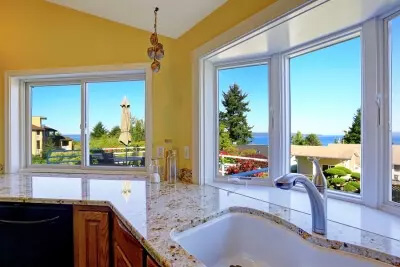 Bold Colors
It is not often that you see bold and vibrant colors like blues, greens, and reds in fixtures like kitchen or bathroom countertops. This is not to say that it is impossible to make it work; however, introducing these colors in this way is not the easiest task to pull off. If you work these bold colors into your design in the right way, you can enjoy memorable and lasting results. It helps to work with your granite dealer when determining what kinds of colors and hues will work best in your living space; remember that this decision is particularly important if you plan to sell your home in the future.
Dark Hues
There are many ways you can use dark hues in your home design, but there are also many areas where these hues should be left out. If your kitchen is on the small side or you have a particularly dark bathroom, you might not want to use darker colors when it comes to granite countertops; dark granite countertops can make your space feel smaller and darker. On the plus side, dark hues of granite do a great job of hiding dirt, so it can be advantageous in larger, lighter spaces.
Light and Bright
Whether you enjoy a modern aesthetic in your home or you gravitate towards a more traditional style, lighter granite countertops can fit in seamlessly. Pair them with wooden panels or older kitchen appliances if the traditional look is what you seek, or combine them with similarly bright appliances to achieve a more modern kitchen design.