Skip to Content
The Benefits of Soapstone Countertops
A new bathroom or kitchen remodel can be a great way to liven up your home and make things interesting again. This type of home improvement in Highlands Ranch can even increase the value of your home, which is important if you plan on moving out in the future. If you are only going to change one aspect of your home during your remodel, consider the impact that new countertops could have. Continue on if you would like to take a close-up look at the benefits of soapstone countertops.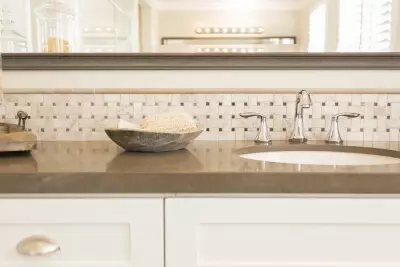 Cosmetic Appeal
One of the first aspects you will consider when redesigning your kitchen or bathroom is the aesthetic appeal of your design. An attractive kitchen design can encourage you to spend more time cooking in the kitchen, in addition to catching compliments from guests. Fortunately, soapstone countertops never fail to deliver when it comes to cosmetic appeal. Each soapstone slab is unique, so each countertop is unique as well. If it is important that your home design is unique and does not emulate another space, soapstone can help you achieve this. Soapstone also brings a natural beauty to the table that helps it fit well with a range of different types of designs.
Longevity and Durability
No matter how beautiful your soapstone countertop is, it's important that it lasts for as long as possible; a gorgeous countertop won't mean much if its beauty wears away in a year. You can find soapstone in different levels of hardness, and the kind that is best suited for countertops offers a significant working life. The kitchen and the bathroom are both perfect areas for soapstone countertops because this natural material is resistant to many different types of stains, blemishes, and chemical reactions. If you're looking for an attractive countertop that you can pass down to your kids, soapstone may be your ideal choice.