Skip to Content
The Advantages Of Granite Countertops
Granite is a beautiful and durable material that is an ideal choice for your new countertops. If you are planning a kitchen remodel, you may want to consider installing granite countertops in your new kitchen space. By making the switch to granite, you will enhance the functionality and beauty of your kitchen, while also boosting the overall value of your home. A business offering granite in Littleton will be able to walk you through all of the various granite colors and styles that are available to you. Read on for more information about the advantages of installing granite countertops.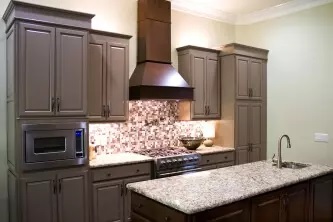 Beauty
If you are seeking new kitchen countertops that will make a beautiful statement in your home, you should be sure to consider granite counters. Granite is a gorgeous natural stone material that is derived directly from the earth. Depending on the mineral makeup of a specific granite slab, this material can range in both color and pattern. With its unique character and rich coloration, granite is an exceptionally gorgeous choice for your kitchen.
Durability
Not only is granite beautiful, it is also exceptionally hard and durable. When you plan a new granite countertop installation, you can feel great knowing that your new counters will be completely resistant to scratches, stains, and spills. Granite is tough enough to withstand all of your daily activities. In fact, you can expect your new granite countertops to last for decades before they will need to be replaced.
Simplicity
The simplicity of granite is another one of its great benefits. For example, you will be able to clean your granite countertops by simply wiping them down with mild soap and water. In addition, you will be able to preserve the quality and condition of your granite counters by sealing them once a year. If you are seeking a top-quality countertop material, granite is the way to go.