Skip to Content
Tips for Designing Your Dream Bathroom
A new bathroom can dramatically change up your daily routine. Whether you are seeking a spa-like sanctuary, or you are looking for a bathroom that meets your minimalist style, a company that offers custom countertops and cabinets can help you create the space that you have been longing for. Before you install new granite countertops in Highland Ranch, you should do some research to learn about how to create a bathroom that is tailored to your taste. Here are some essential tips that will help you design your dream bathroom.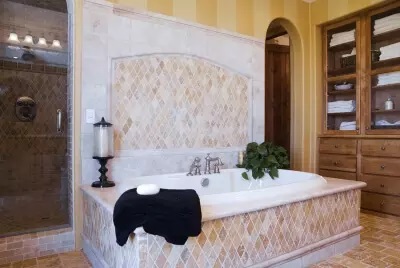 Evaluate Different Layouts
A new bathroom design should start with a functional layout. By arranging your sink, countertops, and bathtub effectively, you will create a bathroom space that flows naturally. Today, many homeowners are choosing three-wall layouts for their bathrooms. By containing your countertops, cabinets, and other elements along three walls, you will create a more open layout for your bathroom design. If you are working with a larger bathroom space, you may be able to add one or more interior walls into your plans.
Choose Durable Countertops
When you are getting ready in the morning or preparing for bed at night, your toiletries and other items will typically be arranged on the surface of your countertops, leaving behind moisture and soap scum. Therefore, you will want to go with granite countertops or other materials that are designed to be highly durable. By investing in natural stone counters, you can ensure that your vanity remains in great condition for many years.
Create Custom Cabinets
In order to create the bathroom of your dreams, you will want to incorporate custom elements that reflect your personal tastes and preferences. A company that builds custom cabinetry will be able to work with you to build custom cabinets that match your interior design aesthetic. When you build custom cabinets, you will also be able to create specific storage spaces for your bathroom essentials, such as toiletries, spare linens, and cleaning supplies.