Skip to Content
What Are Cambria Countertops?
If you are considering replacing your kitchen counters or bathroom vanities, then you may have heard of Cambria countertops in Highlands Ranch. These surfaces offer many benefits and may be the ideal choice for your remodel. Read on to learn more about Cambria countertops.
Quartz Surfacing Products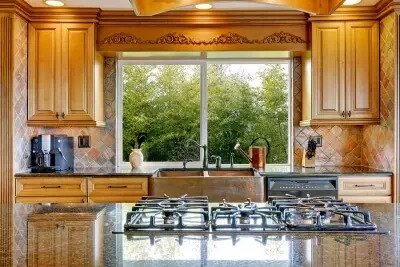 Cambria is a counter surface product that is made from pure, natural quartz stone, which is an extremely hard material and one of the Earth's most common minerals. It is suitable for use in kitchens, fireplace surrounds, bathroom vanities, showers, wet bars, and floor tiles. Cambria's designs come in a range of colors and styles, some of them resembling other natural stones, such as marble and granite. Cambria is made from natural quartz slabs with a small amount of resin and pigment.
Easy to Maintain
When you opt for Cambria countertop installation, you are selecting a product that comes with a care-free promise. Cambria quartz counters will never require polishing, sealing, or reconditioning. These surfaces are nonporous, meaning that they are resistant to staining and require less maintenance than other types of stone. Additionally, the solid nature of this stone makes it less likely to harbor bacterial growth on its surface. Their maintenance-free nature makes Cambria counters appealing to many homeowners.
Resistant to Damage
Cambria is made from highly durable stone and is resistant to scratching and chips. However, it is not indestructible. Cambria is more resistant to surface damage than other stones, but can be harmed if enough force is applied. Also, Cambria offers a lifetime limited warranty.
Available in Many Designs
When you choose Cambria for your countertops, you will have a huge selection of designs from which to choose. Cambria is available in more than 120 different styles that boast a wide range of colors and patterns. The rich colors found in these countertops reach through the entire surface, and the variety of design options offers something to suit every kitchen or bath.