Skip to Content
Rock Solid Custom Granite in Denver- North/Central
Location: Coming Soon!
Rock Solid Custom Granite is proud to offer custom countertops and cabinets in the heart of Denver! Our stone countertops and cabinet options add a distinctive, natural look and feel to your home that is sure to please you, your family, and your guests.
Our cabinet and countertop designers and installers have over 50 years of combined experience. We don't consider cabinets and countertops as "work", but rather as art that drastically enhances your home's interior aesthetic.
Use the Form Below for Your Free Estimate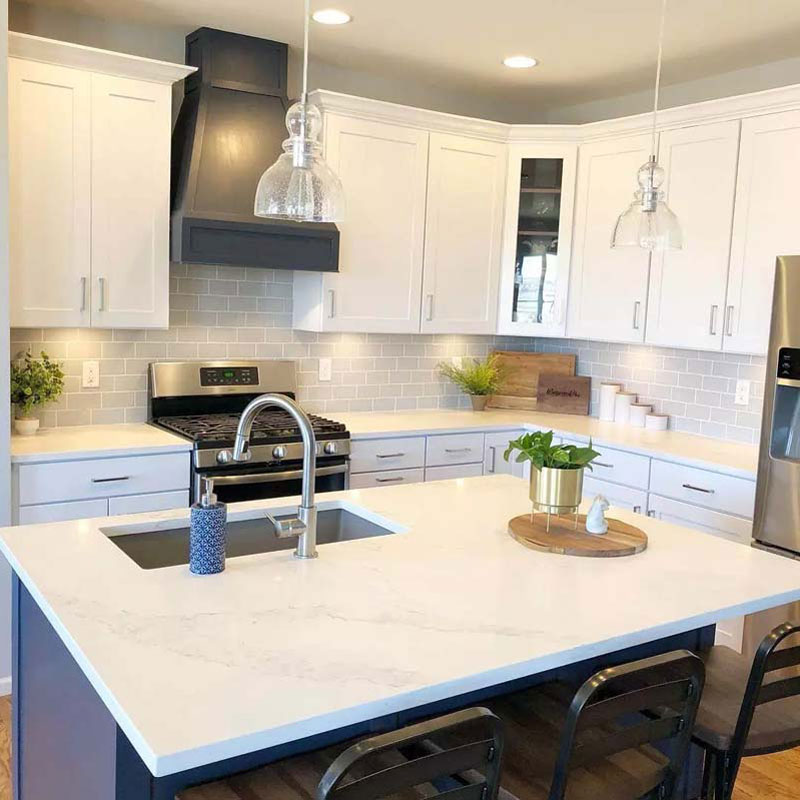 Natural Stone Custom Countertops in Denver
Transform your drab and uninspired kitchen or bathroom into something to be envied with custom countertops from Rock Solid! We treat each countertop project as if it's being done in our own home to ensure the highest quality and craftsmanship in the industry.
We partner with some of the area's biggest stone suppliers to offer the widest selection of high-quality source materials. These include:
At Rock Solid, we pride ourselves on maintaining the highest quality standards and attention to detail in every step of the countertop process, from the source material to the initial measurements, cutting, installation and finishing.
With custom countertops from Rock Solid, rest assured that no job is finished until the customer is 100% satisfied with the results. Your vision is our vision, and we won't stop until it's fulfilled!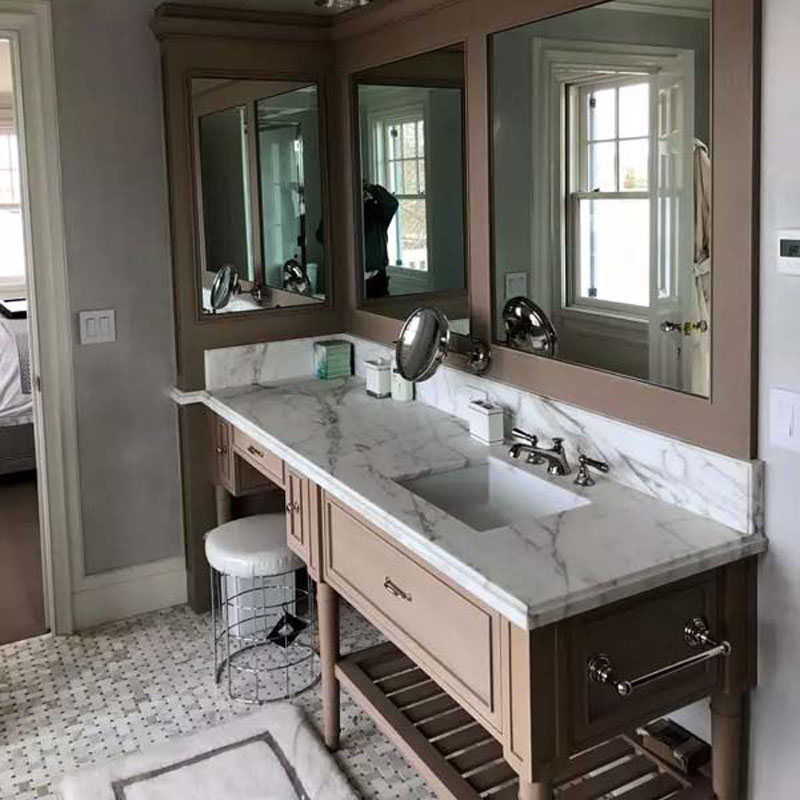 Rock Solid: Your Local Source for Custom Countertops and Cabinets
As a Colorado company, Rock Solid Custom Granite shares a deep appreciation for the outdoors and the natural world with our local customers. It is our mission to help bring a piece of that nature into your home with elegant, natural stone countertops made from the same material that you see all around our beautiful state.
When you're ready to begin exploring custom countertops or cabinets in Denver, we'll be ready for you! Contact us online for a free estimate today.
Cabinets in Denver, Colorado
Whether you prefer granite countertops, quartz countertops or something a little more extravagant, we have it all! We partner with industry-leading brands that use only the highest quality source materials to produce beautiful, high-quality natural stone countertops in the following options:
Cabinets in Denver, Colorado
Rock Solid isn't just about countertops; we also specialize in cabinets in Denver! Give your kitchen, bathroom, or home office the upgrade it deserves with the widest selection of styles and colors in all of Colorado.
To sweeten the deal even further, we offer mix-and-match cabinet and countertop options to create the perfect complimentary combo of colors, styles and textures in your home. Customers can use our kitchen visualizer tool to arrange their ideal concept before making it reality, from tiny tweaks to a total overhaul.
At Rock Solid, we don't deal in "stock" cabinetry that can waste space and look uneven. We make all our cabinets to order, so that they perfectly fit the design and aesthetic of your home, complementing your countertops, appliances, and walls.