Skip to Content
Design Ideas For Your Kitchen Countertops
Kitchen countertops create both style and functionality for your kitchen space. When you are planning a kitchen remodel, it is important to create a kitchen countertop surface that allows you to get the most out of your time in the kitchen. Granite countertops are a beautiful and durable choice for your remodeling project. A company offering granite in Littleton can help you choose the perfect granite surface for your kitchen. With careful consideration, your new granite countertops are sure to be a show stopping addition to your kitchen. Here is an overview of some design ideas for your kitchen countertops.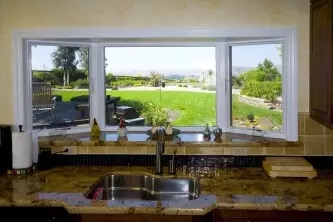 Choose Solid Colors
If you have a smaller kitchen space, you may want to choose solid colored granite for your countertops. Solid granite will help to make your kitchen space appear larger. In addition, it will be easy to match a single colored granite slab with other surfaces around your kitchen. For example, you may want to pair solid black granite countertops with off-white or grey cabinets and walls.
Consider Granite With Movement
As you are shopping for granite countertops, you may want to consider a more unique granite with veining and patterns. This characteristic is called movement. Since granite is naturally derived from the earth, each slab of granite has its own unique colors and patterns. With these types of characteristics, you will create a luxurious and classic look for your kitchen. Unlike solid colors, patterned granite countertops can be installed at a cost-effective price point. When you choose granite with movement, you will have many different color combinations to choose from.
Select Honed or Leathered Granite
When you are planning your granite countertop installation, you will have the option of choosing countertops with either a polished, honed, or leathered finish. Polished granite countertops will have a distinguished sheen, while honed and leathered granite appears more matte. With honed or leathered countertops, your granite will make a stunning statement in your kitchen. Your granite countertop expert can ensure that you select the best granite for your kitchen style.