Skip to Content
How to Care For Your Onyx Countertops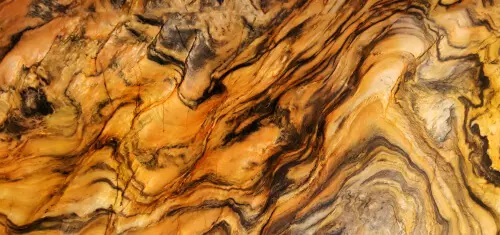 Onyx is an incredibly beautiful stone, and it has a variety of applications – from countertops and decorative backsplashes to kitchen and bathroom flooring, and more. This diversity, coupled with its naturally stunning looks, has made onyx an increasingly popular choice for homeowners and professional designers alike. If you're considering installing onyx countertops in your bathroom or kitchen, here are some things to keep in mind when it comes to care and maintenance.
What You Need to Know About Onyx Countertop Maintenance
Cleaning Onyx Countertops
Since onyx can retain fluids more than some other surface materials, it's important to wipe up spills promptly to avoid harm to your countertops. Acidic liquids, such as vinegar, wine, or natural vegetable and fruit juice may leave lasting imprints on onyx surfaces, even with mindful cleanup. Applying the proper sealant can help avoid this kind of damage, which can lead to costly and time-consuming repairs. These sealants are best applied after the countertop gets installed and before use.
When it comes to cleaning, it's always best to wipe onyx surfaces with a delicate fabric to avoid any scratches or swirling on the finish. When using any kind of cleaning product, try to avoid spraying or pouring directly onto the surface, as the porous stone can absorb them. Spray cleaners onto a soft cloth first, and be sure to wipe away any excess from the stone as soon as possible.
Onyx is translucent, which means the stone lets in more light than other characteristic stone items. While this can make for gorgeous surfaces, you could also experience challenges concealing stains and scratches. For example, it's best to use a cutting board while prepping food on an onyx countertop. Like marble or serpentine surfaces, onyx also scratches very easily; so taking some extra care with how the surface is used is always a good idea.
Substances to Use
Like many other beautiful stones, onyx reacts with both excessively alkaline and acidic substances. Because onyx is so sensitive, it's advisable to avoid any homemade cleaners, glass/window cleaners, or ordinary kitchen surface cleaners, as these are often too aggressive and can cause damage to the stone. Gritty or abrasive cleaners can also cause hazing and scratches. Instead, it's best practice to use cleaning solutions that are "neutral," or with an average pH of around seven, and always apply with delicate, soft cloths. There are many pH-balanced stone cleaners explicitly designed for this purpose.
Ready to learn more about adding this beautiful stone to your kitchen or bathroom? Rock Solid Custom Granite has locations in Littleton and Durango, and our friendly and knowledgeable team are ready to assist you every step of the way.