Skip to Content
How to Clean Travertine Countertops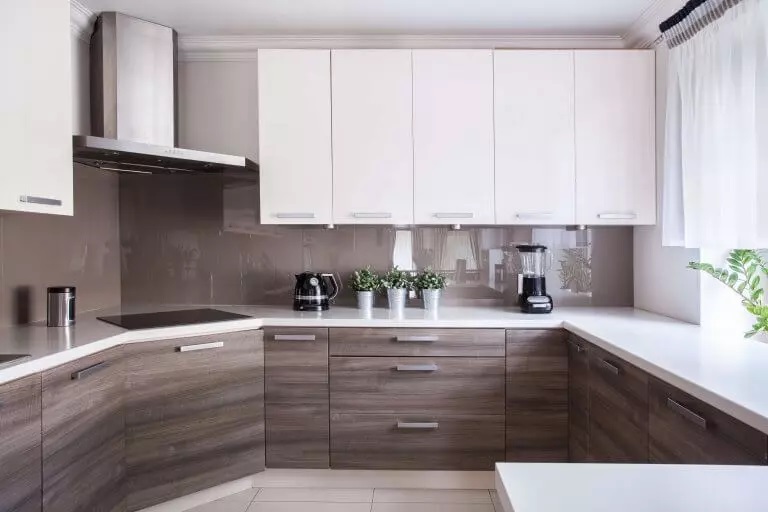 Travertine has become one of the most popular choices in new and refurbished households alike. This is mainly due to the pure aesthetics and the plethora of color variations that naturally occur in travertine. This type of limestone can also have different finishes and feels to it, from smooth and shiny when polished to a rugged, chiseled finish when left untouched. Indoors, travertine can be used for flooring, bathrooms, stairs, fireplaces, showers, walls, sinks, and naturally, countertops.
Travertine countertops are a common choice these days, primarily as an alternative to marble or other similar materials. Many people call it "travertine marble," but that is a misnomer. It is actually a type of limestone that with proper care, has reasonably low wear and tear. The advantage travertine holds over other rock-solid materials is the low cost.
Here's How to Clean Travertine Countertops
It is important to know that travertine is more porous compared to other stone materials. With many small, open spaces, this makes travertine susceptible to damage from acidic liquids. Orange juice, cranberry juice, coffee, soda and wine can stain and etch the polish and leave a visible mark on your countertop. For that reason, travertine is resealed every couple of years to maintain the natural look. There aren't special cleaning techniques when it comes to these countertops. Simple vigilance and care to blot up spills should really do the trick. There is some maintenance required, but nothing more than with other rock-solid kitchen surfaces.
The Do's & Don'ts of Travertine Countertop Cleaning
Here is a concise list of a few rules we recommend you to follow;
Watch for spills and blot them up immediately. These do the most damage to the porous surface.
Cleaning chemicals, carbonated sodas, alcoholic beverages like beer, wine and spirits, all cause damage to travertine countertop surfaces and should not be left unattended.
Use a soft cloth or a sponge to clean the surface.
Use hot water without cleaning agents and stone cleaner once a day to preserve the shine.
Don't use off-brand cleaning products of any kind. These often contain acidic substances that in the long run, do more harm than good to these surfaces.
Don't use ammonia, lemon and orange mixes, or vinegar for cleaning.
Don't use abrasive agents or tools of any kind to clean travertine surfaces.
For detailed information regarding cleaning and maintenance of travertine countertops, feel free to visit Rock Solid Custom Granite in Littleton, CO or Durango, CO and ask our knowledgeable staff about your countertop cleaning concerns.