Skip to Content
How To Choose A Countertop Material
Whether you're remodeling your kitchen or bathroom, new countertops can completely transform the look of the space you're renovating. But with so many different countertop materials to choose from, how do you know which one to go with? As you research countertops online for inspiration and visit countertop showrooms in the Littleton and Highlands Ranch area, keep these factors in mind to choose the countertop material that's right for your kitchen or bathroom.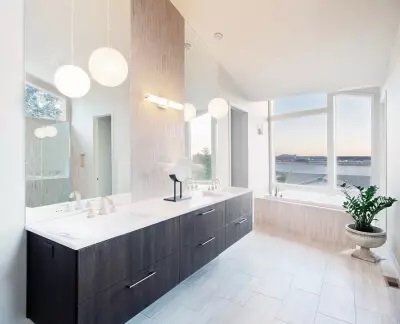 Price
Obviously, one of the biggest factors in your decision is how much a particular countertop material costs per square foot. Natural stone countertops such as granite and quartz are typically on the higher end in terms of cost, but when you factor in the life expectancy of natural stone countertops and the added value to your home, the total lifetime cost of ownership is similar to plastic laminate, ceramic tile, and other "economy" countertop materials. The installation cost can also vary among different countertop materials, so factor in these costs when budgeting for your kitchen or bathroom remodel.
Maintenance
Different countertop materials require different levels of maintenance and care, so it's important to consider the maintenance requirements of each type of countertop you are considering for your kitchen or bathroom. For example, with the introduction of improved sealers, granite and marble countertops do not need to be sealed regularly to prevent staining, while quartz countertops do not require sealing to maintain their beauty and functionality.
Aesthetics
Which type of countertop are you most attracted to? It may seem obvious, but it's important to go with the countertop material that looks best to you and helps you achieve the look you are going for in your kitchen or bathroom. The best way to compare the aesthetics of different kitchen and bathroom countertops is to visit a countertop showroom in the Denver area where you can look at different materials side-by-side and decide which one speaks to you.