Skip to Content
Popular Kitchen Floor Plans to Consider for Your Upcoming Remodel
There are several kitchen floor plans to inspire your upcoming kitchen remodel in Littleton. You may prefer a natural, rustic kitchen or a more contemporary kitchen nook. No matter your kitchen remodel preference, you will have many choices to make in the coming weeks. Read on for cabinet, countertop, and color ideas to inspire your upcoming kitchen remodel.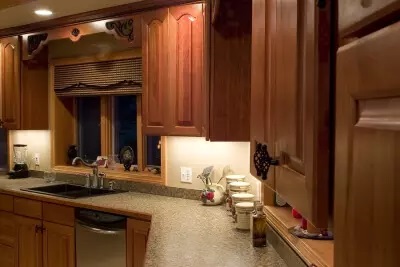 Peninsula Kitchen Nook
Peninsula countertops, sometimes known as an L-shape kitchen floorplan, can be used to create an extra dining nook or space. If you have extra space in your kitchen, then consider extending your countertops. You may also consider knocking out a wall and cabinets to open your kitchen space and extend the countertop. This is a great way to add more dining space and make a cramped kitchen space look and feel more open.
Combination Kitchen Space
A combination kitchen space will likely include one or more nearby rooms into a continuous and open area. This a popular type of remodel for smaller homes. If you want to visually and physically open your kitchen space, then knock out walls connecting to the dining room and living room. In addition to combining these different rooms into one large kitchen, you can add white or light-colored countertops and cabinets to brighten the area. These design elements help create a visually open space.
Artistic Kitchen Area
There are many ways to add different artistic elements into your kitchen. You can invest in a custom kitchen island design or commission specially-designed cabinets and countertops. You may also consult with an interior decorator to use the right color scheme and choose artwork that matches.
Rustic Kitchen Spot
Another popular kitchen remodel idea comes from the desire to get back to nature. Choose warm and dark, wooden cabinets for a rustic kitchen design. Ensure your kitchen countertops match in a similar or complimentary brown. Consider adding natural design elements, such as flowers, landscape artwork, and rustic knickknacks.