Skip to Content
Tips For Settling On The Perfect Bathroom Countertop
One of the best ways to improve the look of your bathroom is to install a new countertop in it. Whether you choose one made of granite, quartz, or a different natural stone, you will instantly improve the feel of your bathroom by adding new countertops near Little and Highlands Ranch. But which type of countertop should you choose? Here are a few of your best options.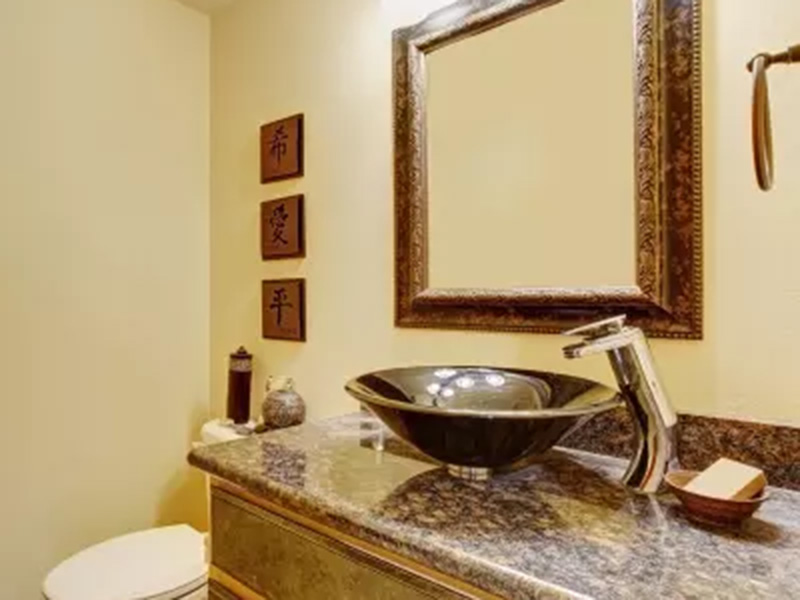 Granite
Although it remains one of the most expensive options on the market, granite is still incredibly popular amongst homeowners. When sealed properly, it is scratch resistant and very durable. It is also available in a variety of different colors, which means you will be able to find one that fits your needs. As long as you can afford it, granite is a great option for a bathroom countertop.
Quartz
While many homeowners still prefer granite to quartz, quartz is quickly gaining a faithful following because of its similarities to granite. It is actually tougher than granite, and you won't have to worry about sealing it since it's non-porous. It is also available in a range of colors and is naturally resistant to bacteria, staining, and moisture.
If you want your bathroom to look elegant when it's finished, marble is an excellent choice. It is built to last long and, like granite and quartz, it will not chip or scratch easily. It is available most often in either white or light gray and adds a certain sophistication to a bathroom that other natural stones cannot match.
Tile
Do you want to make a statement in your bathroom without spending a fortune? Natural stones can be costly, so one other way to finish off your countertop is to use tiles. Most tiles are resistant to heat, staining, and scratching, and they are easy to replace if you ever break one. You can also make your countertop look the way you want it to by implementing tiles that fit your bathroom design.