Skip to Content
Mistakes to Avoid When Choosing Your New Cabinets
You have to plan ahead for a kitchen remodel in Highlands Ranch, and part of that means deciding what to do about your cabinets. New cabinets can have a stunning effect on your design, but the wrong choice of cabinetry can be underwhelming. You should also make sure you pick cabinets that are practical rather than just aesthetically pleasing and think about how they'll fit in with your current design. If you ever need help deciding, you can always ask the kitchen remodel professionals. Here's a closer look at the mistakes to avoid during the process.
Here's How to Choose New Cabinets and Avoid Mistakes Doing It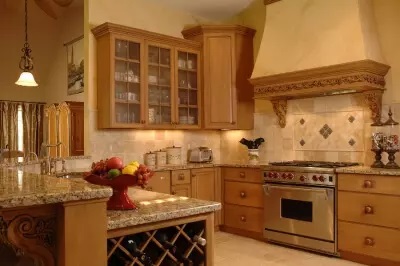 Picturing Them Out of Context
When you walk into your kitchen, cabinets may be the first thing you notice. This is especially true if yours are particularly vibrant, or if they take up most of the space in your kitchen. In order to make the most of your kitchen remodel, you need to think about what your cabinets will look like specifically in your kitchen. Some people make the mistake of choosing cabinets that they like but forget to consider what other elements of the kitchen look like.
Forgetting About Function
As important as it is to focus on aesthetics when planning your kitchen project, there are some practical factors to consider, as well. It helps to touch the hardware and see how it feels to open and close your cabinets. Otherwise, you might end up choosing hardware that looks elegant but is difficult to grab. You should also think about how much storage space you need, and how you plan to organize your cabinets.
Failing to Ask Questions
There's no reason to be embarrassed if you don't know all there is to know about kitchen remodels. With so many resources available in today's day and age, you should have no problem finding out the answers to your questions. The trick is that you need to ask them in order to have them answered. Don't hesitate to talk to your kitchen remodel professionals if you need help choosing your new cabinets, as they will be happy to lend their expertise.